All Leading RAW recipes share the same high-quality natural
ingredients, however, the ingredient percentages change
depending on the age and lifestyle of your dog.


We have 4 life stage recipes

PUPPY
For dogs under 12 months old.
This recipe provides the building blocks for growing puppies with a balanced ingredient list to nourish and support growing muscle and bone. Feed to your pups until they reach adulthood.
ADULT
For dogs over 12 months old.
This recipe is ideal for adult dogs from one year of age and in the prime stage of their life. Containing essential balanced nutrition to sustain regular activity, sound health and immunity.

SENIOR
For dogs over 7 years old.
This recipe meets requirements of older dogs who are less active and no longer in need of body building nutrition but require essential sustenance for good health and strong immunity.

ENERGY
For active, working & breeding dogs.
A recipe for active, working and breeding dogs who need extra fuel to compete, perform and nurture. Active dogs and lactating broods need additional energy to sustain sound health and maintain excellent body condition.
Our RAW ingredients are sourced from Australian farms
(organic, where possible) and local farmers. All of our meat
products are from human consumption facilities.

Ingredients:

Fresh meat trimmings (beef, lamb,
chicken), ground bones and cartilage
(beef, lamb, chicken), heart (beef,
lamb), kidneys (beef, lamb), liver
(beef, lamb), beef fat, fresh seasonal
green vegetables, naturally occurring
vitamins and minerals.


The health benefits of RAW Feeding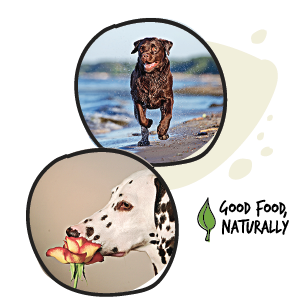 Improved skin and coat condition.
Healthy teeth and gums.
Improved digestive function.
Reduced stool volume.
Orthopedic soundness.
Reduced body / breath odour.
Increased resilience to parasites.